Jennifer has a history in property management that goes back to 1999 – while living at an apartment community in Richmond, VA, she was approached to join the leasing team, and was immediately hooked! Jennifer and her husband relocated back to Florida in 2000 and joined the corporate regional team for her company, supporting VPs, RPMs, PMs, and managing the office operations. Jennifer brought her passion and positivity to our team in 2013. Jennifer enjoys making an impact with her candidates and clients, and believes that we do so much more than recruit, but we're in the business of building relationships and changing lives for the better! When she's not working, Jennifer enjoys concert-going, traveling with her family, cheering on her kids at team sports, trying new cuisine, exploring beaches and quaint towns, and cuddling with her cats and dog.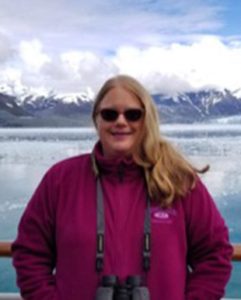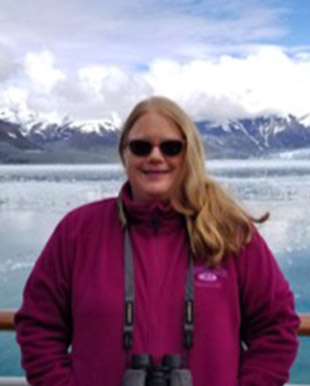 How would you describe yourself in 3 words?
Passionate, whimsical, dedicated
It's a typical Saturday afternoon at 2pm, what are you doing?
I'm either the loudest mom and scorekeeper at the baseball field, or I'm enjoying a late lunch with my husband at a new café we discovered, getting set to tackle errands.
Where is the best place you have traveled and why?
Alaska – we took our 20th anniversary celebration cruise there earlier this year. It's breathtakingly beautiful! We saw whales, grizzlies, and took a helicopter to a glacier, where we drank the purest water I've ever tasted – right from a glacial stream!
What characteristic do you most admire in others?
Sincerity – be real, be you, express yourself! Sincerity and honesty are vital to thriving relationships.
If you could do another job for just one day, what would it be?
I would be the lead singing role in a Broadway musical or performing to a stadium of country music fans! I always wanted to try out for American Idol, but that shipped has sailed!
What is the last gift you gave someone?
An antique perfume bottle filled with an exclusive small batch of homemade lavender perfume from the Valle Crucis Lavender House.
If you could give advice to your 13 year old self, what would you say?
There's nothing wrong with being a nerd! Be confident in who you are, and trust in the Lord always.
Tell us something that might surprise us about you:
I have made 123 original, all natural, hand-crafted dolls, that take 15+ hours to make each. It's been a couple of years since I've been at it, but this need to create is calling me back. You can take a look at the dollies on facebook – Graciegirl Dolls.
What are three things still left on your bucket list?
Become a grandmother, travel to Europe and Australia, and foster kittens.
What are you most proud of?
I am most proud of my beautiful, caring, kind, and self-confident children. I'm so excited to see the great things they will do in life!