MSB Resources' latest service offering is Workplace Solutions. These are hyper focused efforts designed to improve the overall employee satisfaction, productivity, and retention within your organization. With Leadership Development, Coaching, and HR Consulting we are further focusing on the lifecycle of the employee and the success of your team.
HR Consulting
Human Resources is the cornerstone of any organization. The impact is felt throughout the company and plays a major role in employee satisfaction, morale, retention and overall company culture. These factors are pivotal in creating a workplace where employees thrive, and want to stay and grow within your organization. Workplace Solutions will work with your existing structure to elevate it to the next level. From an HR tune-up to assisting with all HR activities, we are here to help with any HR function.
Leadership Development
We provide in-depth reviews of your hiring, interviewing, and onboarding processes. Our team runs assessments of high-potential employees to identify and grow future leaders. Our leadership development team strives to build employee engagement surveys to make sure people and processes are well aligned. 360 – Degree Feedback programs to strengthen your leadership team.
Coaching
Our team can provide individual executive coaching programs to develop your top talent, or assist senior employees transitioning into new roles. Some of our coaching services include seminars on essential topics such as conflict resolution, collaborating with others, motivation and persuasion and giving constructive feedback.
Make Your Business One to Stick With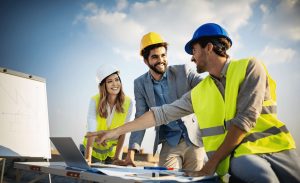 Workplace Solutions is here to elevate your organization. With concentrated efforts designed to improve employee satisfaction and retention within your organization, we're helping leaders lead better, coaching senior staff to help mold excellent mentors, and providing HR consulting to improve the entire health of the company. Your people are your most valuable asset, let us help make your company sticky and able to retain, grow, and attract great talent.