Brad Schwartz
President & Founder
Brad Schwartz is founder and President of MSB Resources, a recruitment firm serving the property management, development and real estate industries. Brad has been actively involved in recruiting and consulting for these industries for twenty years; currently an active associate member of eight apartment associations and an active member of IREM. In addition to Brad's MSB life, he is an avid mountain biker, loves the outdoors, family time and plays racquetball. Brad is married to Mindy and has two daughters, Samantha and Julia.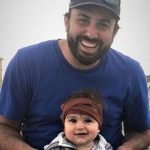 Evan Schlesinger
Vice President of Recruitment
Evan is MSB's Vice President of Recruiting, leading our phenomenal recruiting department and working hard to push our continued growth into the future. In addition to his role of VP of Recruiting, Evan sits on our Roundtable Leadership Council, is an active part of our Workplace Solutions practice, and works in various capacities to help MSB become the nationally recognized firm that it is today. Evan successfully applied his expertise in property management, development, construction, and finance to his foundation in recruiting and has helped hundreds of individuals throughout the country find their dream jobs in all position types. Aside from helping others, Evan loves being out in nature, traveling, and being surrounded by what is most important to him, his family and friends.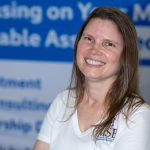 Cathy Barrios
VP of Operations
Cathy Barrios answered a 2007 ad for an Administrative Assistant and by the end of her first interview, she was MSB's Operations Manager. Later promoted to VP of Operations, Cathy has taken her previous experience in non-profit management, staff training and development, and recruiting, and combined it with her education in cognitive development and psychology to help create structure and processes within MSB. She enjoys working in the background to keep things running smoothly, handling the details to ensure success for everyone.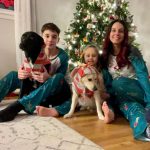 Bernadette Bush
Director of Talent Acquisition
Bernadette is a Philly native who started her career in property management with TGM in 2009 as a bookkeeper/leasing agent and worked her way up to an assistant regional manager. MSB was TGM's go-to recruitment firm, which was the start of a long successful relationship with Brad and the company. She joined MSB in 2014 and has since grown to become the director of the sourcing department. She loves leading her team and supporting MSB's recruitment efforts. Whether it's on LinkedIn or at industry events and tradeshows, Bernadette is always making connections within this industry. She is an active member of PAA's Helping Hands and Maintenance Mania committees. Bernadette spends her time raising her 2 great kids, attending their sporting events and taking them on amazing trips.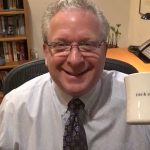 Dr. David Weiman
VP of Consulting Services
Dr. Weiman has been a collaborative partner of MSB Resources since 2012. He helps our clients improve their pre-hire processes, on-board new hires effectively, coach leaders to achieve more, and strengthen their leadership teams. He is a psychologist and management consultant with more than 25 years of experience in talent assessment, executive coaching, and leadership development. Aside from his consulting work, Dr. Dave loves the beach, playing the sax, and anything involving chocolate.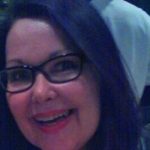 Rochelle Reilly
Senior Recruitment Consultant
Rochelle joined MSB in October 2008, following a 20-year career in property management of directing operations, development, and acquisitions of market rate luxury and diverse affordable portfolios throughout the country. Rochelle supports the MSB team with her optimistic outlook and loves using smiley faces as punctuation.
Her greatest reward with MSB is knowing she has helped hundreds of multifamily professionals fulfill their career objectives. Outside of the office, Rochelle enjoys time with her family, 3 Labrador Retrievers and 3 spoiled cats; seeing old friends at industry events; sponsoring children through Food For The Poor; and supporting the Dallas Cowboys through thick and thin (not an easy task in Philadelphia!)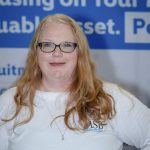 Jennifer Branscome
Senior Recruitment Consultant
Jennifer is a graduate of Florida State University and has a history in property management that goes back to 1999. While living at an apartment community in Richmond, VA, she was approached to join the leasing team, and was immediately hooked! Jennifer returned to Florida in 2000 and joined the corporate regional team for her company, supporting VPs, RPMs, PMs, and managing the office operations. Jennifer brought her passion and positivity to MSB in 2013. She enjoys building relationships with her candidates, clients, and coworkers, and believes that we do so much more than recruit — we change lives for the better! When she's not working, Jennifer enjoys concerts, baseball games, road trips to the mountains, weekends at FSU to see her college-aged boys, "girls days" with her daughter, mom, and sister, handmade doll-collecting (and making!), trying new cuisine, exploring beaches and quaint towns, and cuddling with her cats and dog.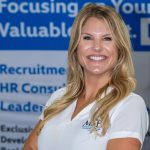 Aimee Long
Senior Recruitment Consultant
Aimee graduated from Virginia Commonwealth University in 2009 with a degree in Marketing. After a few years in travel sales and tech sales, she found her place in recruiting in 2012. She began recruiting for an array of industries including IT, admin, and customer service with a focus on marketing and creative. She recruited for clients ranging from small boutique ad agencies to Fortune 500's. Aimee joined MSB Resources in 2014 while living in Colorado. She is now based out of Richmond, Virginia and has been helping property management companies, industry vendors and real estate developers identify the right people in markets nationwide. Outside of MSB Resources, Aimee is devoted to her rescue work, by fostering and finding homes for shelter dogs as a volunteer for multiple rescue organizations. She is a music lover and festival-goer. Nothing makes her happier than strapping into her hiking boots or snowboard to hit a new trail or slope. Aimee travels the globe every chance she can get, always pursuing an opportunity to check off a new national park, country, or wonder of the world.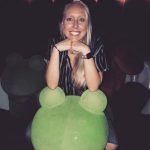 Tricia Hitt
Senior Recruitment Consultant
Tricia is an alumni of The University of South Carolina (Go Gamecocks!). She grew up in the recruiting world under her mother, which is how she fell into the business. Starting in college she became involved in the study of business psychology and used that to incorporate her relationships and ability to effectively recruit in ways that are different from your typical head hunter by focusing more on personalities, culture and long-term goals. She has gained experience by working as a consultant for several different industries as a recruiter and is now specializing in property management and real estate developers.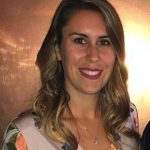 Kelsey Arnall
Senior Recruitment Consultant
Kelsey graduated from the University of Georgia (Go Dawgs!) in 2012 with a degree in Biological Sciences. She was on track for veterinary medicine until becoming an IT recruiter in 2014. She started out recruiting for large consulting companies including Deloitte, TCS and Accenture. She was introduced to MSB by a fellow colleague in 2015 and has since been strategically working to place top talent within the property management and real estate development field across the nation. Outside of MSB, Kelsey is an avid athlete having been playing competitive tennis for 27 years and recently picking up on beach volleyball and pickleball. When not playing sports, you can find Kelsey spending time with friends, family, and her dog Finley, as well as traveling to new destinations.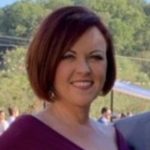 Cat Burns
Senior Talent Acquisition Specialist
Cat is a graduate of LaSalle University and joined MSB in 2019 with over 20 years of marketing experience. She lives in southern New Jersey with her husband Liam and their four adult children who come and go so they never know which kid/dog combo will be there when they get home! Cat enjoys traveling to Ireland and England to visit her husband's family and is looking forward to helping design and renovate 300-year-old barns on her brother-in-law's property in Dungarvan, Ireland, into fully accessible vacation homes.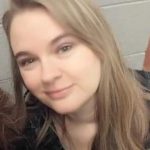 Angela Irons
Talent Acquisition Specialist
Angela grew up in the property management industry. Her 13 years of property management experience includes conventional, tax-credit, and senior housing. Angela is a devoted mother to her daughter. While raising her daughter, Angela went back to school, a testament to her strong will to succeed and ability to juggle. As an adult, she graduated from Eastern Kentucky University. Prior to joining MSB, Angela was a researcher/analyst. Joining MSB allowed her to combine that experience with her extensive property management background. Angela is a self-proclaimed book worm, enjoys spending time with family, and loves anything to do with animals. She enjoys visiting Cumberland Falls, home of the rare "Moonbow".
Nicole Bolen
Talent Acquisition Specialist
Nicole completed her education at the renowned Schilling-Douglas School of Hair Design in 2008 and has since maintained her professional license in Cosmetology. Following her graduation, she embarked on a successful 10-year career in property management, where she sharpened her skills in marketing and achieved two esteemed NAAEI Credentials – National Apartment Leasing Professional and Certified Apartment Manager. As a wife & mother of four children, Nicole values the precious moments they share together. She is actively involved as a dance/sports mom making every practice, game, and performance an unforgettable adventure. In her leisure time, she indulges in photography and enjoys engaging in crafting activities. Nicole's personal motto, which she instills in her children, is Be Positive, Be Patient and Be Persistent!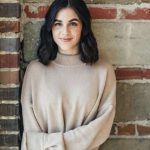 Ashley Kahriman
Recruitment Consultant
Ashley graduated from Temple University in 2015 with a focus in Communications and Advertising Account Management. After exploring several opportunities post-grad, she realized her passion for real estate and helping people find housing. She got started on acquiring her real estate license in 2018, began her career as a sales consultant with a luxury property management developer at a brand-new lease-up property in 2019, and then got introduced to MSB in 2021! Now, she not only can help people find their dream home but also their dream career. Relationship building is her favorite hobby – and that is what drew her to recruiting. Her friends call her the "matchmaker." When not at work, you will find her spending time together with her family, friends, and two Italian Greyhounds!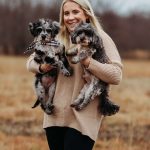 Alyssa Smith
Recruitment Consultant
Alyssa is a graduate of Rowan University. After interviewing for her first job out of college, she fell in love with the HR field. In 2019 Alyssa landed her first recruiting position, where she focused on administrative roles for a large corporation. She was introduced to MSB by a former colleague in 2021! Alyssa is focused on building relationships with her candidates and finding them their dream role. When she is not working, you will find her snuggled up with her 2 pups!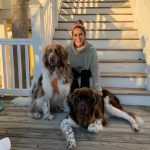 Ashley Powers
Recruitment Consultant
Ashley started in property management in 2016 as a leasing professional in Greensboro, NC. She has gained experience in various aspects of property management and worked with multiple nationwide organizations throughout her career. While working as a Marketing and Leasing Director, Ashley had the opportunity to travel to properties around the country to help build and train dynamic teams and establish operating processes. It was during this time that Ashley discovered her passion for customer service and using her creativity to build dynamic living communities. Ashley joined MSB Resources in January 2022 and is excited to continue her career as a recruiter for the industry. When Ashley isn't recruiting, you can find her at the beach, spending time with her friends or family and their Newfie pups.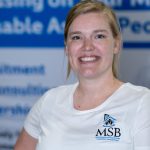 Diana Barrett
Recruitment Consultant
Diana is a graduate of both Northern Kentucky University and Ohio University – where she graduated with a bachelor's degree in organizational leadership and a master's degree in education. She spent 6 years in higher education before transitioning into the world of recruiting. Her background in helping students find their career path allows her to connect with candidates that are looking for a new challenge and support them through the process. Outside of MSB, she can be found walking her dogs or hitting up a local brewery. She loves to travel and try new experiences – and loves building relationships with others along the way!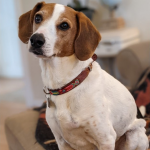 Chuy 🐾
Office Mutterials Manager
Well-known for joining calls and meetings and offering his insight, requested or not.