Kelsey started her multi-family career in Plano, Texas in early 2017. She worked for ResMan, Property Management Software as a Contract Admin, then promoted to an Account Manager. Kelsey and her family relocated back to Pennsylvania and one of Kelsey's co-workers introduced her to Brad. She started with MSB in September. When Kelsey isn't working, she loves to run outside, cook and spend time with family and friends.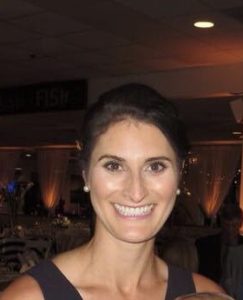 How would you describe yourself in 3 words?
Outgoing, talkative, kind
It's a typical Saturday afternoon at 2pm, what are you doing?
If my boys have napped, outside/inside playing or keeping them entertained. If they have not napped, driving around until they fall asleep.
Where is the best place you have traveled and why?
I love traveling… I have a few that stick out, but would have to say Ecuador, at surf camp and Southern France. Ecuador is beautiful, we were outside practically all day, got to tour the rainforest, eat exotic and fresh food. Southern France is also gorgeous and I loved the wine and cooking classes we took. I learned a lot about food, wine and France!
What characteristic do you most admire in others?
Integrity, patience, modesty
If you could do another job for just one day, what would it be?
Working at an elephant sanctuary or a nutritionist
What is the last gift you gave someone?
Love and hugs, but an actual material gift… a cake knife to my future sister in law.
If you could give advice to your 13 year old self, what would you say?
Learn and figure out what is most important to you in school or life, so you can continue your education and future. Also, pay yourself first, then spend your money on what you want.
Tell us something that might surprise us about you
I have lived in 4 states in the last 6 years.
What are three things still left on your bucket list?
Run a marathon, learn how to needlepoint and go to Africa on a safari
What are you most proud of?
Being a mother to my 2 fun and chaotic boys. Continuing to help them learn and overcome obstacles, as well as achieve their future goals and dreams.