Understanding Your Industry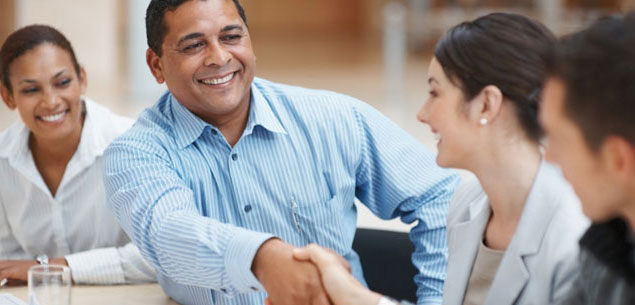 Talent Acquisition
Welcome! We hope you enjoy your stay. We created this page especially for you, so we will make it simple so that you can get back to your busy day. We will introduce you to successful, gainfully employed people who are confidentially and exclusively working with us. Many of these professionals are waiting for us to present them with the right opportunity. We will find you the next great addition to your team. It's what we do.
Let's get started! Brad will assist you, brad@msbresources.com or 215.661.8834.
Our Guarantee
MSB Resources takes extreme care to ensure that our clients hire the best candidates possible.
As a commitment to the long-term success of our clients, MSB Resources offers an exclusive 6-month guarantee.
Please ask one of our recruitment specialists for details of our guarantee terms.
Our Process
MSB Resources approaches each assignment with a search process derived from years of experience in recruiting talent for the property management, construction, real estate and development industries.
Step 1: Define Goals and Specifications
Consult with client on company culture, state of business and corporate vision
Define the job specifications, such as title, scope and responsibilities, compensation package, reporting structure and profile of the ideal candidate
Step 2: Identify and Evaluate Candidates
Compile list of target sources for candidates
Identify candidates using our extensive database, network of contacts and industry research
Screen and evaluate candidates and prepare profiles for client review
Step 3: Interviews
Interview prospects to determine whether their backgrounds fit with client needs
Prepare briefs for clients that highlight personal traits, work history, and observations made by interviewer
Create final candidate list and arrange for client to interview candidates
Step 4: Candidate Selection
Conduct in-depth supervisory reference checks
Conduct finalist interviews and select candidate
Contact all sources and notify unsuccessful candidates
Ensure smooth transition for selected candidate and client satisfaction with the search
Step 5: Success
Conduct candidate post-hire survey
Maintain relationship with client to follow hire's progress
Maintain relationship with employee to ensure smooth transition and evaluate progress
Positions
MSB Resources understands how vital every position is within your company. From site management to corporate executive positions, you entrust each employee with your multi-million dollar asset. We provide all job levels with the strictest consideration to ensure the best talent placement for you.
Some of our placements include…
Corporate Executive Level
President, Vice President, Regional Property Managers, Regional Maintenance Supervisor, Regional Facilities Manager, Marketing Director, Corporate Executive, Asset Manager, Portfolio Manager.
Construction and Development
Development Executive, Construction Executive, Project Manager, Estimator
Site Management
Property Manager, Assistant Property Manager, Leasing Manager, Marketing Director, Bookkeeper, Maintenance Supervisor, Facilities Manager, Building Engineer
Accounting and Financial (with industry-related experience)
Accountant, Property Accountant, Bookkeeper, Accounts Receivable, Accounts Payable, Controller
Support Personnel
Marketing Manager, Administrative Assistant, Lease Administrator