MSB Resources knows first-hand just how important HR Departments and practices can be to a successful organization. After decades of candidate recruiting and placement we have determined the secret sauce that helps successful companies thrive, and it is effective HR Departments. Our HR Consultants are not here to handle your payroll, but to support your Human Resources department and help ensure your organization understands what your team is thinking, is proactive instead of reactive, and that your company is "sticky". 
Being Proactive Doesn't Hurt
Being on the forefront of any necessary HR updates can only benefit your company in the long-term. Reactionary efforts after an incident has occurred can have lasting negative impact on your reputation, leadership, or employee morale. Not to mention, financial loss resulting from an otherwise avoidable incident.
HR Is More Than Payroll
Our consultants don't plan on replacing or providing any payroll related services. The way we help with financials is strictly the bottom line. By improving policies in place, we strategically protect the employees and employers, while improving morale and increasing employee productivity and retention.
Grow Your Business with HR Consulting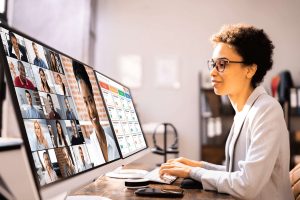 MSB Workplace Solutions' HR Consulting is here to support your HR department however and whenever needed. We can be an extension of your HR team, provide an HR "tune-up", assist with a short- or long-term project, or provide an HR training program. Your people are your greatest asset! While you focus on what you do best, let our HR Consultants enhance your HR department to improve productivity, empower team members, retain top talent, and increase your bottom line!