Here Are Our Successes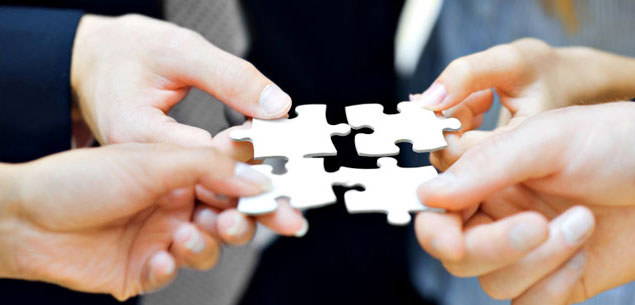 References
Carla Varnold
Director of HR at Grand Peaks Property Management
"Recently, I had the opportunity to work with Brad and his team at MSB Resources. After conducting a national search, we successfully hired for a local position in Colorado. Due to the collaboration that Brad and his team created, I did not hesitate to call upon their services soon after in another region. I found them to be proactive from the beginning investing their time to learn about our culture and values. This quickly paid off with their presentation of qualified candidates. They were responsive and timely – always appreciated. Additionally, they wanted solid and forthright feedback on their business regime as well on all candidates. On multiple occasions, they were following up to make sure they were giving us what we needed."
Jonathan Ehrenfeld
President | Investment Real Estate | Developer | Commercial Real Estate | Property Management
"I was fortunate enough to meet Brad several years ago. Since that time Brad has worked on many different assignments for our organization. Each time he has provided us with high level, red carpet service. He has made us feel like we are always the priority.
Brad and his team are honest, hard working, punctual, and creative. I have found that they can deliver with the best of them. I would highly recommend them to anyone in need of a real estate recruiter."
Christine (Armontrout) Jenkinson
Senior Vice President & Chief Operating Officer Preservation Management, Inc.
"Over the past few years, I used Brad's company to fill two high end Regional Director jobs at Preservation Management. He took the time to listen to exactly what I wanted in a candidate and produced high quality professionals for the positions. He didn't waste my time and I wouldn't hesitate to use MSB again if the need should arise. They did a fantastic job for PMI!"
Scott Jones
Senior Vice President at The Donaldson Group
"I have used Brad several times to fill key positions and he has never disappointed. He is extremely well connected in the real estate management industry and consistently brought us great candidates when other recruiters were unable to do so. He takes the necessary time and asks the right questions in order to understand both the company and the position to be filled. He has great integrity and I consider him a great industry partner."
Ron Bates
Human Resources, Material & Service Manager
"Brad spends time learning the culture of the company so the personality of a candidate matches well with their group. He invests additional time in developing the search criteria and learning the key competencies necessary for the candidate to be successful. Brad does not waste your time – he brings qualified candidates to the table quickly. His fees are very reasonable as well."
Scott Leonard
Regional Manager, The Streamwood Company
"I am writing this recommendation after my first time engaging MSB resources for assistance with hiring a Property Manager for one of our subsidized properties in New Jersey. In the past we have used various websites including craigslist, professional organizations and word of mouth to hire staff. For this position we knew that we needed to find the right candidate with the right experience and did not want to risk a "bad hire" from not truly knowing the candidate or their experience level as we often had trouble with using the previously listed sources. We made the right decision choosing MSB.
From start to finish MSB and its entire staff did a great job determining our needs and wants for a candidate and the position. In only a few short days from our preliminary phone call to discuss the position, I had numerous qualified applicants in my inbox to review and screen. Each candidate was the right fit for the number of units in the property, pay range and experience required. After 6 interviews the decision was tough but we found the best candidate for us, the other 5 were very well qualified as well! MSB made this normally painful process exciting as we did not have to settle for a candidate but reveled in the ability to choose from many great candidates. Every team member at MSB we had contact with was extremely helpful, professional and knowledgeable. We will absolutely be using MSB again."
Jeffrey W. Adler
Director Matrix Products, Yardi Systems
"I used MSB on a recent RPM assignment and was impressed at the quality of the talent and the speed at which candidates were presented, pre-qualified. A very painless process, with multiple candidates I would be happy to hire. I highly recommend Brad and would use him again."
Geralyn Turnage Lewis
Interior Decorator at Decorating Den Interiors
"We contacted Brad and MSB when we were hunting for the perfect candidate to manage our luxury apartment building. He sent us several truly qualified candidates for the position.
When we had concerns about the fit, he took the time to sit and discuss them with us and make adjustments in the candidates that he sent out. He was very understanding with our schedules and what we as a company needed to make the day to day operations of that site operate without a hitch."
Mark Monchek
Chief Opportunity Officer at The Opportunity Lab
"Brad Schwartz is among the most skilled and committed recruiters I have worked with in my 25 years in business. We at the Opportunity Lab, worked closely with Brad and his very strong team at MSB Resources to help fill 2 executive level positions for our mutual client. Brad is an excellent listener, makes very accurate assessment about a client and a position uses that assessment to make cost effective, lasting placements.
Brad's team works very closely with clients and partner so we don't miss a beat when he is busy.  He has a great sense of humor, strong intellect and is easy to work with."
Josh Haims
Principal at Deloitte
"In the Philadelphia region's property management business Brad, and his team at MSB, are focused on serving clients with a high degree of integrity and personalized service. That's what makes the difference with MSB. If you have a need for seasoned real estate management personnel- MSB is a good place to start your search."
Brandon Harris
Property Manager at SJG Properties
"I have previously worked with a number of different recruiters to fill positions within my company. However, I was floored with the service that was provided by Brad and MSB. Not only did MSB have higher quality candidates that were prescreened and cherry picked, their best attribute was the customer service provided by Brad and the recruiters.
MSB stayed in constant contact, was detailed, and provided thorough summaries and follow up. I didn't have to ask what was going on, because they already had me in the loop. I can confidently recommend Brad and MSB to my colleagues. BTW, the candidate you referred is still doing an excellent job!"